04-2006 AxxessConnect  selected by DISA as preferred telecom provider

April 6 2005

Denver - AxxessConnect was selected by the Defense Information Systems Agency (DISA) as the preferred contractor to provide telecommunications to DISA's NIPERNET network. NIPERNET is the non-classified Internet Protocol Routing Network, which is utilized for transmitting unclassified Department of Defense and federal agency traffic. DISA's selection was based on AxxessConnect providing the most competitive pricing.

"We are very pleased to be selected by DISA from a list of eight vendors competing for this opportunity. This company was formed to provide outstanding service to government and enterprise customers that is what our team has done throughout their careers and that is what customers should demand from us and our competitors," said Walker Fleming, CEO of AxxessConnect.

Defense Information Systems Agency (DISA) is a combat support agency responsible for planning, developing, fielding, operating, and supporting command, control, communications, and information systems that serve the needs of the President, Vice President, the Secretary of Defense, the Joint Chiefs of Staff, the Combatant Commanders, and the other Department of Defense (DOD) Components under all conditions of peace and war.

AxxessConnect is a minority, veteran and women owned company based in Denver Colorado. AxxessConnect specializes in Telecommunications, Information Technology and Professional Services. AxxessConnect offers a wide variety of products and services such as end-to-end telecom services, IT services/consulting (including online data storage), project/process management and audits.

For more information on AxxessConnect call 303-573-4881 or visit their website at www.axxessconnect.com.

924 W. Colfax, Suite 101, Denver, CO 80204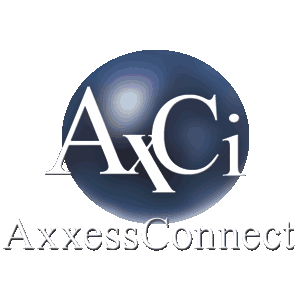 Minority and Veteran Owned   l   GSA Certified   l   DBE


Call for a quote today! (303) 573-4881