01-2006 AxxessConnect passes the 100 circuit implementation mark

Colorado Springs, Colorado (January 25, 2006) -- AxxessConnect (AXCI) today announced that it surpassed the 100 telecom circuit implementation mark and generated double digit revenue growth in 2005.  AXCI issued the announcement at the 2006 SpaceComm Trade show and conference at the Broadmoor Hotel in Colorado Springs .  

"We've implemented 133 circuits since opening our doors for business in 2002 and last year we increased company revenue by more than 50 percent, up from $6 million in 2004, and we now have a cumulative contract value of over $35 million" says Walker Fleming, President and CEO of Denver-based AXCI.  "In 2006 we expect to build on that success and our participation in SpaceComm is the first step in the process."

AXCI was among more than 100 companies and government agencies signed up to exhibit at SpaceComm Jan 24 to 26.  The 2006 event was sponsored by an all-star lineup of federal agencies including the North American Aerospace Defense Command, the United States Northern Command, the Air Force Space Command and the Army's Space and Missile Defense Command.

 "This marks our third straight year as a SpaceComm exhibitor," says Fleming .  "This is an excellent venue for AXCI.   We're in the telecommunications and technology business and SpaceComm is recognized as the premier symposium in the Midwest for information technology and intelligence professionals in the military and private sector.  That's why we're here today and that's why we'll be back in 2007."

AxxessConnect is a minority-owned, veteran-owned and Hub Zone-certified Telecommunications/IT Solutions Company.  Headquartered in Denver , Colorado , AXCI manages more than 130 telecom circuits for large government clients including DISA, the Pentagon, and the White House.  The firm generated more than $9 million in revenue in 2005 and expects to surpass the $13 million mark in 2006. The cumulative contract value since 2002 is now over $35 million.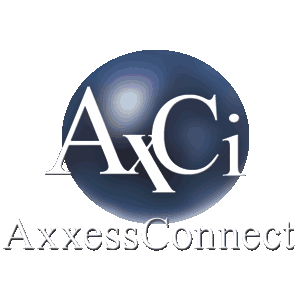 Minority and Veteran Owned   l   GSA Certified   l   DBE


Call for a quote today!  720.254.4598

9559 South Kingston Court   l    Englewood, CO  8012